This wonderful year is inevitably comes to the end. It's high time to sum up the results and say thanks to our customers and visitors.
To spread some holiday cheer your way we'd like to make you an offer to purchase any Perpetuum product with 25% discount.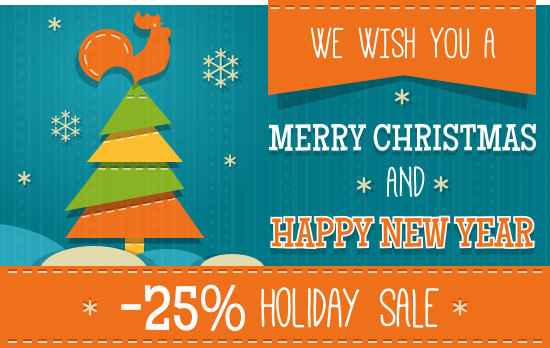 To get 25% discount you need to:
Go to our online store and select the product you want to purchase.
Select product edition and click buy now.
Enter this code at the checkout page: NY2017.
Complete your order.
This offer is valid till December 31, 2016.
Pick up great deals on Christmas time!
If you need any assistance placing your order, please contact our sales team at [email protected].